March 31st, 2011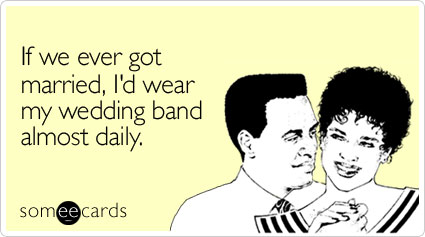 Filed under: Photos | No Comments »
March 31st, 2011
Check out the people behind the voices. Yes, they are real people… and it's really odd to watch them talk.
Watch this interview. Very funny.
Filed under: Funny Videos | No Comments »
March 30th, 2011
"Never kiss in front of other people. It's a big embarrassing thing if anybody sees you. If nobody sees you, I might be willing to try it with a handsome boy, but just for a few hours." -Kally, nine years old
"Marriage is when you get to keep your girl and don't have to give her back to her parents" -Eric, six years old
"You flip a nickel, and heads means you stay with him and tails means you try the next one." -Kelly, nine years old
"Once I'm done with kindergarten, I'm going to find me a wife" -Bert, five years old
"Many daters just eat pork chops and french fries and talk about love." -Craig, nine years old
Filed under: Funny Stuff | 2 Comments »
March 30th, 2011
Filed under: Cartoons | 2 Comments »
March 29th, 2011
Filed under: Photos | No Comments »
March 29th, 2011
She is bound and determined to do this her way. "Her way" turns her every way but loose. Putting gas in your car should never be painful and it should never make you fly.
Did you have a nice trip?
Hey lady… just move your car up about five feet, OK? If you feel like doing this correctly, why not park on the other side of the pump? Why are you torturing yourself?
Filed under: Funny Videos | No Comments »
March 28th, 2011
March Madness continues… and it's out of control. Somebody grab the steering wheel! This has been a wild tournament so far. The NCAA Mens Basketball National Championship for 2011 is now down to the Final Four. These last four teams get to play for all the marbles in the NCAA bag. But who are these guys?
This is the first time I can remember a Final Four that does not have any of the top eight teams involved. None of them. The big goose egg. Where have you gone Mrs. Robinson? Where is Kansas? How about Duke? Ohio State?
What the hell happened! The last four teams have two of the long time "big boys" in Kentucky and Connecticut. These two have storied histories but neither one was ranked near the top this year. The other two teams making it to the Final Four are mighty-mites. Butler University and Virginia Commonwealth (VCU). Congratulations to Butler for making the Final Four two years in a row.
I don't think the Mid Major schools are afraid of the big name schools anymore. Look at Gonzaga, Marquette, Xavier and Butler. They are routinely playing well against the biggest names in college basketball. Now, you have two of these Mid Majors in the Final Four dance. Maybe, just maybe, they have arrived as a group on the big stage.

This has been fun to watch. The champion will be crowned next Monday night… stay tuned.
Filed under: Blogs from Phil | No Comments »
March 28th, 2011
She just didn't look like a singer. She looked like someone's little sister who would never dream of getting up on a stage and singing a song.
Leslie Gore could belt out a song. In fact, she had a string of hits in the med 60's that all Boomers will remember. Gore still sings and records to this day.
Remember "It's My Party"?…
Filed under: Music Videos | No Comments »
March 28th, 2011

Two nuns were shopping in a food store and happened to be passing the beer and liquor section. One asks the other if she would like a beer. The nun answered, "That would be good, but I'd be uneasy about purchasing it." The 1st nun said she would handle it and picked up a six pack and took it to the cashier.
The cashier had a surprised look on her face, so the nun said, "This is for washing our hair."
Without blinking an eye, the cashier reached under the counter and put a package of pretzel sticks in the bag with the beer saying, "Here, don't forget the curlers."
Filed under: Funny Stuff | No Comments »
March 28th, 2011
Filed under: Cartoons | No Comments »