August 31st, 2010
She just doesn't have much luck with men. Poor thing. Well, now she's taking a different approach.
Filed under: Funny Videos | No Comments »
August 31st, 2010


DirecTV and football… a match made in heaven.

Every year about this time my sons get me a nice birthday present that I really use. I'm a big sports fan like many of you guys out there. I'm big on college basketball but my first love is college football. So, my sons purchase a college football sports package for me every fall that allows me to watch just about every good game you can find on any Saturday during the football season.
They get me this package through DirecTV programming. I simply call a DirecTV customer service 800 number and the package is added within five minutes. DirecTV likes me so much they asked me to advertise their various sports packages right here on my blog (I am a very lovable guy… just ask my wife).
This fall you can order college football, NFL football, Major League Baseball pennant races, and NASCAR races. Watch all your favorite college and pro football teams that you cannot get with your regular programming, guys. They start this week! If you're a total football freak, you can be watching football from mid-morning on Saturday all the way through Sunday night.
Hey you wives and girlfriends… doesn't that sound great? You can get him out of your hair for the entire weekend. Give him an early Christmas present… now. Come on girls, nothing says "I love you" like a sports package that gives him just under one million games to watch starting this week.
If he's not a big football fan, get him the Major League Baseball package that will let him watch the tight pennant races to see who goes to the playoffs. If he likes racing, get him the NASCAR package. Whatever you get for him he will love you for it.
The packages are easy to order and the payments can be spread out on your bill if you want. Go HERE for more information.
Filed under: Funny Videos | No Comments »
August 30th, 2010


We talked last about the split in the Muslim world between Sunni and Shi'a and why they are different. But what about the faith exhibited by all Muslims around the world. What is Islam? What do we need to know about this faith?

Islam is a religion that praises Allah through the teachings of Mohammad that are expressed in the Qur'an. Islamic Law touches every part of life for a Muslim. Muslims believe that Allah revealed His teachings in the Qur'an, through the Archangel Gabriel, to the prophet Mohammad many times during his life. Only Mohammad and those that took his place truly understand the law flawlessly.

Today, Muslim critics of the Qur'an say that it justifies poor treatment of women, and it encourages antisemitic activity. Since Islam penetrates every part of life, what does it teach Muslims about non-Muslims?

Andrew McCarthy stated in his recent book "The Grand Jihad" that Jihad by sabotage is heavily encouraged by Muslims to take over western civilizations including, of course, the United States. He says this plan has been underway for over 50 years. Simply put, there is a third generation of operatives and sympathizers living in our neighborhoods.

Obviously, many Muslims living here in the USA will strongly disagree with Mr. McCarthy. So, how do you and I know what to think? Many writers and critics now say that Islam and the West cannot co-exist peacefully. This is scary to me and it should be to you.

This radical position is supported by many more Muslims than most people are willing to consider. We need to wake up to this growing concern here in the United States.

I will connect this radical thought process to terrorism in the next report.

Filed under: Blogs from Phil | No Comments »
August 30th, 2010
An elderly gentleman makes a trip to his doctor's office for a check-up. After a thorough examination, the doctor tells the older patient to sit down while he explains what he found.
"Mr. White, I have some bad news" states the doctor.
Mr. White looks glumly at his doctor and says "Go ahead, Doc… let's here it."
The doctor then pulls out some charts and tells Mr. White that he has two problems he will have to deal with. "First, you have terminal cancer."
"OK, doctor. What else?"
The doctor blurts out "Mr. White, you also have Alzheimer's Disease."
"Oh, well that's not too bad doctor. I thought you were going to tell me I had cancer."
Filed under: Phil's Follies | No Comments »
August 30th, 2010
Filed under: Cartoons | No Comments »
August 30th, 2010
Yep. Human Beings at there best. This is your fellow man trying to entertain the rest of us.
Filed under: Funny Videos | No Comments »
August 29th, 2010
The Geography of a Woman:
Between the ages of 15 – 18 a woman is like China or Iran… developing at a sizzling rate with a lot of potential but as yet still not free or open.
Between the ages of 18-21 a woman is like Africa or Australia… she is half discovered, half wild and naturally beautiful.
Between the ages of 21 – 30 a woman is like America or Japan… completely discovered, very well developed and open to trade especially with countries with cash or cars.
Between the ages of 30 – 35 she is like India or Spain… very hot, relaxed and convinced of it's own beauty.
Between the ages of 35 – 40 a woman is like France or Argentina… she may have been half destroyed during the war but can still be a warm and desirable place to visit.
Between the ages of 40 – 50 she is like Yugoslavia or Iraq… she lost the war and is haunted by past mistakes. Massive reconstruction is now necessary.
Between the ages of 50 – 60 she is like Russia or Canada…
very wide, quiet and the borders are practically unpatrolled but the frigid climate keeps people away.
Between the ages of 60 – 70 a woman is like England or Mongolia… a glorious and all conquering past but alas no future.
The Geography of a Man:
Between the ages of 1 – 70, a man is like Iran… ruled by a couple of nuts.
Filed under: Funny Stuff | No Comments »
August 28th, 2010
They don't complain… they're proud to do what they have to do. They do it all for us.
Dear Lord, watch over each and every one of them.
Filed under: Military Tributes | No Comments »
August 27th, 2010


Baby Boomers are, of course, concerned about the world our children and grandchildren will inherit. Will they continue the good life that we have had for so many years, or will they face a world absorbed with terrorism and a loss of freedom.

Right or wrong, the discussion of terrorism always includes Muslims. How many Muslims approve of terrorist attacks? Are terrorists just a very small sliver of the entire Muslim world? What do Muslims think about the world?
For all Muslims, Mohammad is the prophet that connects them to Allah. He is the messenger of Allah. Muslims stop five times a day for ritual prayer to Allah. Roughly 70% of all Muslims are Sunni while 15% or so claim to be Shi'a. The split that exists between Sunni and Shi'a groups started with the death of the prophet Mohammad in 632 AD.

That split caused violence throughout the Middle East over the centuries and it continues today. Sunnis believe that Abu Bakr was the right hand man of Mohammad and therefore the rightful successor. Their method of choosing a successor (Shura) was endorsed by the Qur'an.

Shi'a groups, meanwhile, believe that Mohammad endorsed his cousin Ali (the father of Mohammad's grandchildren) in accordance with the command of God. Shi'a members believe that Mohammad, Ali, and other Imams possessed special spiritual qualities from God. Shi'a followers say that these Imams are free from sin and human error. They alone can interpret the hidden inner meaning of the teachings of Islam.

To this day, that battle between Sunni and Shi'a groups continues after all those many years.

The next report will deal with the beliefs and practices of the Islam faith. What does Islam say about other religions? How do Muslims practice the Islamic faith today? Where does terrorism fit in?

Filed under: Blogs from Phil | 3 Comments »
August 27th, 2010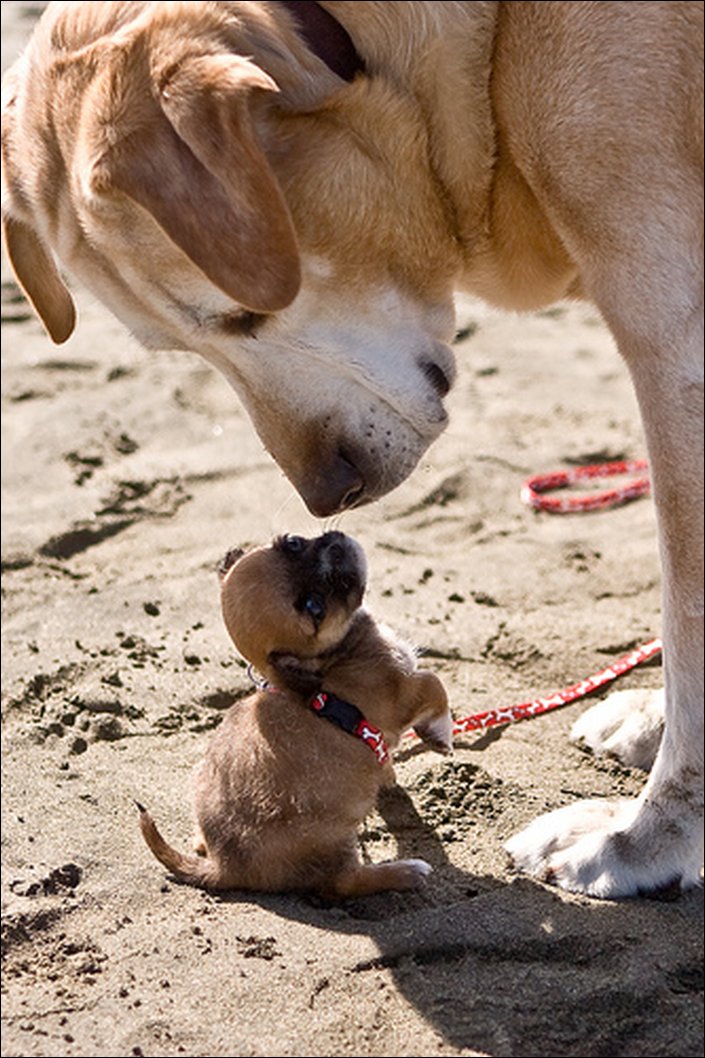 Filed under: Photos | No Comments »