May 30th, 2010
They have always been there for us… always. They step into the line of fire because they don't want to let us down. Over the years many have lost limbs, and many have paid the supreme price.
This is their weekend. We pay tribute to all of those who gave us our freedom which we know is not "free." Special thanks to Dave Nachtigall and Terry Barney, my high school classmates who died in Vietnam. We will never forget what you guys did for the rest of us.
I've used this tribute before but it's worth another look and listen.
This beautiful song by Garth Brooks, "When You Come Back to Me Again," says it all.
Filed under: Funny Videos | No Comments »
May 30th, 2010
Filed under: Cartoons | No Comments »
May 29th, 2010


Viva Le Difference! All of a sudden boys notice how "older women" look pretty darn good. These photos are priceless…
Filed under: Funny Stuff | 3 Comments »
May 29th, 2010
Lt. Colonel Oliver North speaks proudly of American military forces and what they are always willing to do.
Filed under: Military Tributes | 2 Comments »
May 28th, 2010
We Baby Boomers have lost a friend. Art Linkletter is remembered for his successful TV show but, more importantly, we honor him as a strong Christian influence on the culture of the United States for the last 50 to 60 years.
He conducted hilarious interviews of young children back in the 50's and 60's who are now Baby Boomers. "Kids Say The Darndest Things" was a big hit for many years on TV. You can still watch old videos of his TV program and simply laugh at what comes out of the mouths of babes.
How many parents were awestruck at the words that flowed from the voices of their little darlings. "How could he say that?" or "What is she doing?" must have been muttered thousands of times by these parents. You had to smile and shake your head saying to yourself "What runs through those little brains?"
Linkletter was a rock when it came to living life the right way. He was a guest lecturer many many times around the country who was not afraid to say what needed to be said. He was always concerned about young people especially after losing a daughter to suicide.
Art was married to his wife Lois for 74 years and passed away at the age of 97. Watch the video below on some of his interviews with children.
Filed under: Blogs from Phil | 3 Comments »
May 28th, 2010
Excuse letters from parents:
*  "Please excuse Tommy for being absent yesterday. He had diarrhea, and his boots leak."
*  "Sally won't be in school a week from Friday. We have to attend her funeral."
*  "Maryann was absent December 11-16, because she had a fever, sore throat, headache, and upset stomach. Her sister was also sick, fever, and sore throat, her brother had a low grade fever and ached all over. I wasn't the best either, sore throat and fever. There must be something going around, her father even got hot last night."
*  "Please excuse Jimmy for being. It was his father's fault."
Filed under: Phil's Follies | No Comments »
May 28th, 2010
KK and SalGal are at it again. This time they have very valuable (?) information about how to conduct your bad-self during this Memorial Day Weekend with family and friends.
Filed under: Funny Videos | No Comments »
May 28th, 2010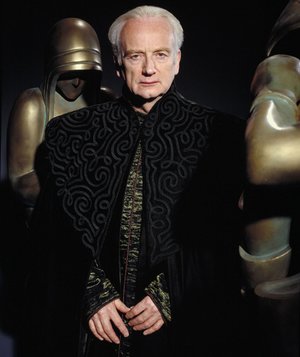 A 92-year-old, petite, well-poised and proud man, who is fully dressed each morning by eight o'clock, perfectly shaved with his hair fashionably combed and even though he is legally blind, moved to a nursing home today.
His wife of 70 years recently passed away, making the move necessary. After many hours of waiting patiently in the lobby of the nursing home, he smiled sweetly when told his room was ready.
As he maneuvered his walker to the elevator, I provided a visual of his tiny room, including the eyelet sheets that had been hung on his window.
'I love it,' he stated with the enthusiasm of an eight-year-old having just been presented with a new puppy. Mr. Jones, you haven't seen the room. Just wait. 'That doesn't have anything to do with it,' he replied.
'Happiness is something you decide on ahead of time. Whether I like my room or not doesn't depend on how the furniture is arranged… it's how I arrange my mind. I already decided to love it. It's a decision I make every morning when I wake up.
I have a choice…
I can spend the day in bed recounting the difficulty I have with the parts of my body that no longer work, or get out of bed and be thankful for the ones that do.
Each day is a gift FROM GOD, and as long as my eyes open, I'll focus on the new day and all the happy memories I've stored away. Just for this time in my life.
Old age is like a bank account. You withdraw from what you've put in. So, my advice to you would be to deposit a lot of happiness in the bank account of memories!
Thank you for your part in filling my Memory Bank. I am still depositing. Remember the five simple rules to be happy:
1. Free your heart from hatred
2. Free your mind from worries
3. Live simply
4. Give more
5. Expect less.
Enjoy your day unless you already have other plans.'
Filed under: Inspiration, Interesting | 7 Comments »
May 27th, 2010
This reporter gets an "A" for effort. But, that's about all he got.
Filed under: Funny Videos | No Comments »
May 27th, 2010
Grandmas don't know everything…
Little Tony was 9 years old and was staying with his grandmother for a few days.
He'd been playing outside with the other kids for a while when he came into the house and asked her, 'Grandma, what's that called when two people sleep in the same room and one is on top of the other?'
She was a little taken aback, but she decided to tell him the truth. 'It's called sexual intercourse, darling.' Little Tony said, 'Oh, OK,' and went back outside to play with the other kids.

A few minutes later he came back in and said angrily, 'Grandma, it isn't called sexual intercourse. It's called Bunk Beds. And Jimmy's mom wants to talk to you.'

Filed under: Funny Stuff | No Comments »